Now we're past the January blues, we think that February is set to be an exciting month for social media. With new technology taking centre stage, there could be some major changes to how you handle your accounts and produce content. From a greater focus on online meeting rooms to the expansion of video content: Here is our February forecast for social media.
Facebook
Develop Short Video Content
With TikTok and Instagram allowing businesses and creators to craft short clips to communicate with their audience, Facebook recognised its popularity and made its way onto the scene with its own reels. As more people turn to videos as their main way of digesting content, it's expected that this feature will only grow as opportunities to monetise clips become available.
Develop Live Stream Capabilities and Rooms
Whilst we are set to head out of the work from home environment, offices around the globe are choosing to stick with a hybrid working format, meaning that the demand for online meeting rooms has grown substantially. That's where Facebook is looking to hop on the audio room bandwagon and expand their "rooms."
Rooms aren't just taking Facebook by storm; live sessions are becoming an important tool for businesses and creators to engage with their followers. As this feature is used by influencers, small businesses, and streamers, the social media giant is looking to provide more monetisation options for users.
Stepping into the Metaverse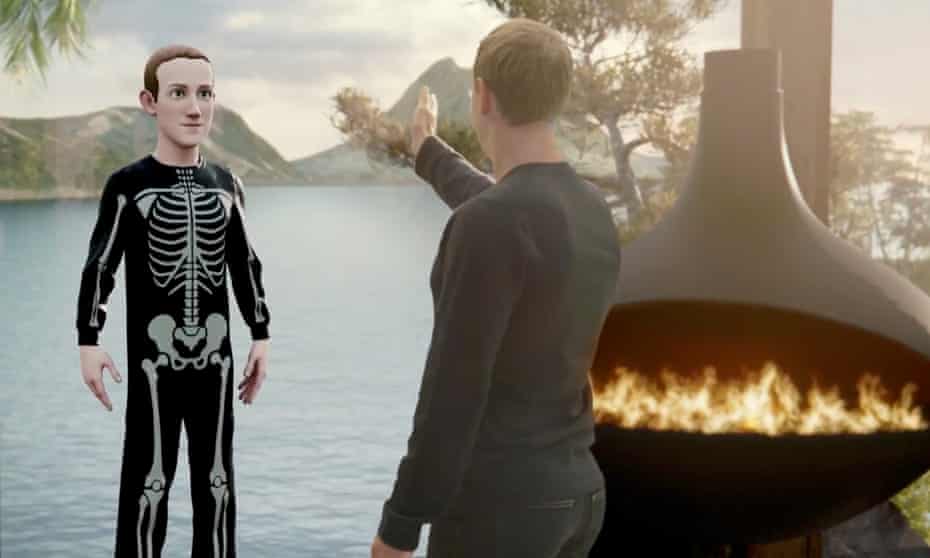 Remember the awkward interview Mark Zuckerberg about the Metaverse? Yeah, we do too – it's hard not to. But getting serious for a second, 2022 could be the year that we start seeing Facebook find ways to merge virtual reality and augmented reality into its platform: Be it through online meeting rooms to providing a different way to scroll through reels, the opportunities are endless.
Promote Privacy and Security
As we have mentioned in our January social media updates post, Facebook recently rolled out its new privacy center to select desktop users in the US. The new hub allows users to have more control over the data that Meta uses and can easily change important security settings to keep their profile safe and secure.
It's only fitting that the privacy centre is expanded to all users on its platform, allowing everyone to customise their data use and learn how Meta learns information about its customers. Expect to see Meta introduce new features to the hub and seek to become increasingly transparent when it comes to privacy and security.
Instagram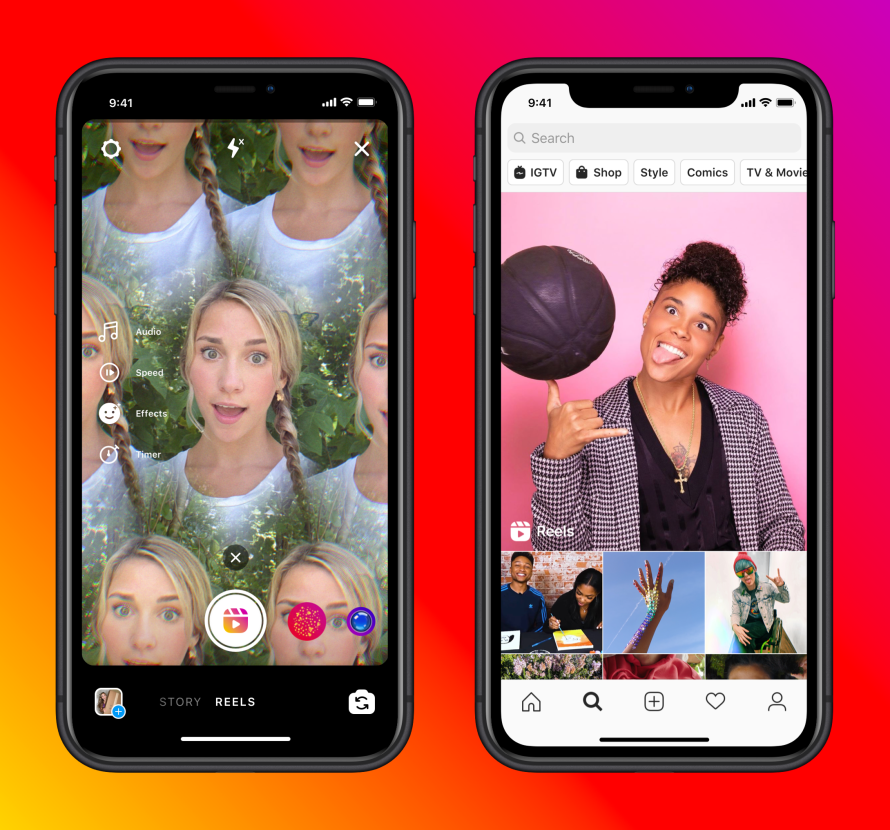 Reels, Reels and Even More Reels
With IGTV taking a back seat and the spotlight shining on Instagram reels, the media sharing platform has taken some notes from video competitor TikTok when it comes to clips. You may have noticed that reels have gained their spot right in the centre of the app, showing just how much value this section holds compared to other features. Don't be surprised if you see more video content on Instagram, especially short content, and advertisements.
More than Just Imagery
Even though Instagram is primarily an image sharing app, the Meta owned media platform is looking to shed its skin and build new experiences focusing on four areas: creators, videos, shopping, and messaging. You can still expect to see photos when scrolling through your feed, but reels are set to take centre stage and be a prime focus for the platform in the coming months.
Twitter
Exciting Opportunities for Third-Party Developers
Twitter is toying with the idea of further opening its platform up to third-party developers to encourage them to create third-party applications based on the original platform. The company's goal is to gain a community of apps just like Tweetbot and shapeshift into a platform like Android or iOS, where external developers create apps to enhance the user experience.
More Monetisation
Monetisation is a feature we have seen sneak on to all social media platforms, from supporting creators to boosting posts, it allows users to reach a wider audience and promote their page. We might see Twitter introduce more monetisation features, be it ticketed Spaces or a Patreon style feature for creators to use, who knows?
Video Content
After recognising the success of Instagram reels and video content on TikTok, Twitter is starting to feel left out and is planning on joining the party. The limited-character platform is looking at introducing short clips to users and it's only a matter of time before we see a reel style section on the app.
Privacy and safety updates
Throughout the pandemic, the issue of misinformation and cyberbullying has been a problem that social media platforms have had to tackle. Through key updates, Twitter is still finding ways to make its app a safer place for users. With blocking and muting being introduced to the explore tab for tweeters, these features are just the first of many that Twitter has introduced to take control of polarising discussions on its platform.
LinkedIn
Creator Mode and Video Growth
LinkedIn recently introduced its creator mode for users, allowing profiles to feature influencer style follower buttons and focus on creative posts. With the professional platform providing opportunities for business leaders and marketers to build connections and form communities, it was only a matter of time before live videos were introduced to allow creators to communicate in real-time.
Whilst the new feature is an exciting development for professionals, users must be given the A-OK before hosting a live stream. Forms must be filled; creator mode must be active, and events approved before an individual can consider taking the leap into live communication. Even though it's in its infancy, it's a tool that could revolutionise the platform and maximise reach for brands looking for leads.
TikTok
Further Focus on Live Streaming
With the Chinese creative app taking the world by storm, we have seen trends hit the mainstream market and influence the music charts. Whilst the app shows no signs of slowing down, the platform is finding new avenues to stay on top and keep users engaged. With smooth live-streaming capabilities available for all accounts, TikTok is set to expand this feature to encourage users, brands, and businesses to chat with their audience in real-time, whether this will be through more monetisation options, only time will tell.
Expand into E-Commerce
Did you know that TikTok has in-built shopping features on its app? Well neither did we! That's a problem that the platform is seeking to solve, however, by including more adverts on user feeds and making it easier for brands to share products with built-in video links. Whilst these features are relatively new to the app, the social media giant is seeking to expand further into e-commerce with a dedicated shopping tab and live shopping events.
We have already seen so many revolutionary updates to social media in 2022, and it seems like there's no sign of them slowing down.
What updates are you expecting this month?